Executive Committee Agenda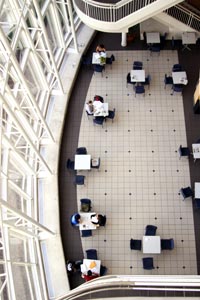 Strong Hall's beautiful open atrium gives students a great place to study or relax between classes.
Notes
You need Adobe Acrobat Reader to view and print the complete agenda or individual agenda items.
Additional resolutions may be presented to the Executive Committee during the meeting.
Agenda items may be presented in an order different than listed above.
Every attempt is made to post this agenda one week prior to the applicable Board of Governors Executive Committee meeting.